[ad_1]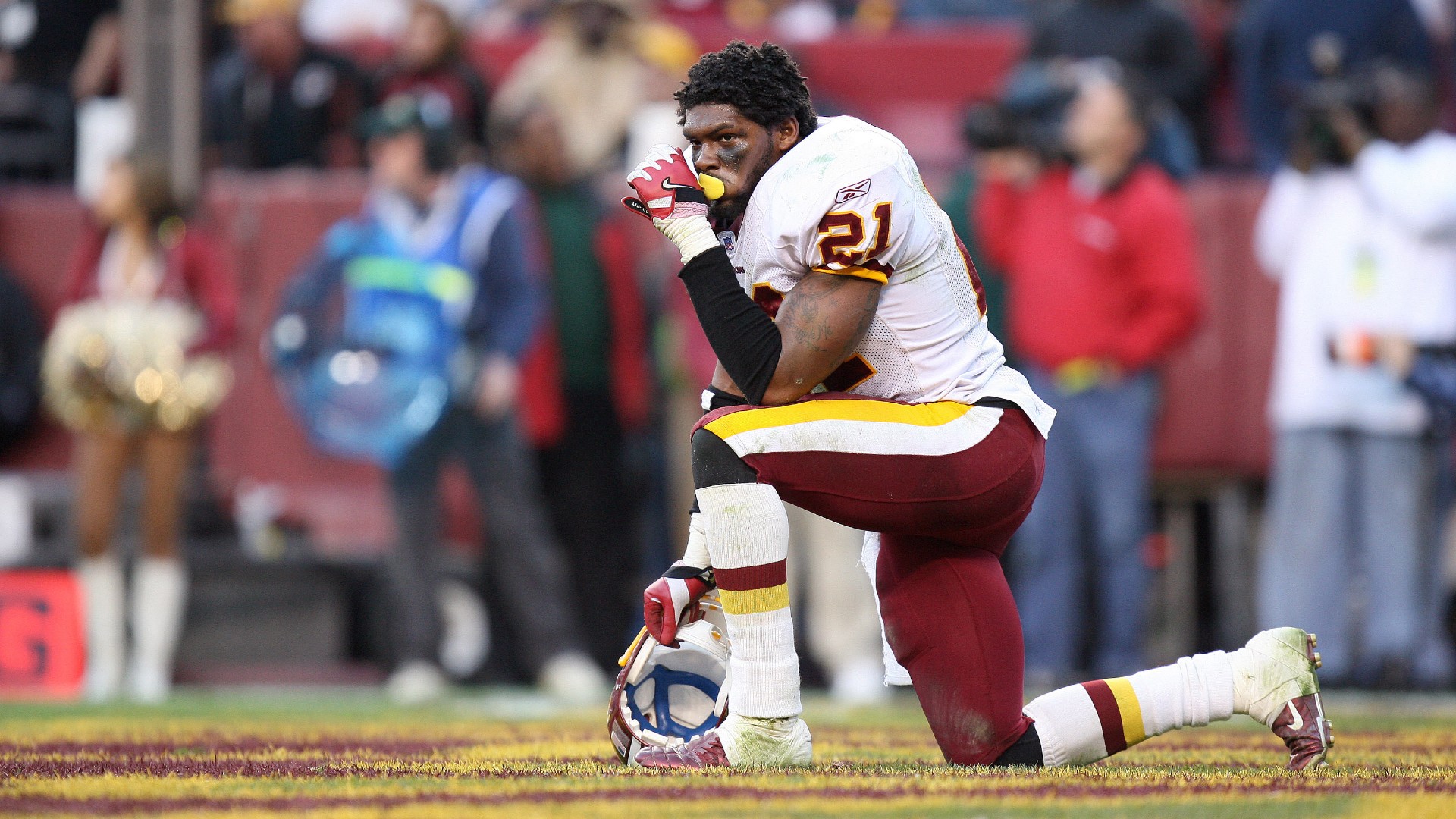 The Washington Football Team made an announcement on Thursday that many fans felt was long overdue. The team is going to retire Sean Taylor's No. 21 jersey.
Taylor's number will be retired as a part of Sunday's game against the Chiefs at FedEx Field, as Washington announced on its official Twitter account.
MORE: Washington's list of potential names down to 8 options
Taylor was the fifth pick in the 2004 NFL Draft and played 55 games for Washington. He totaled 305 tackles, 12 interceptions, 43 pass defenses, eight forced fumbles and two sacks during his three-and-a-half season career. He made the Pro Bowl in each of his last two seasons and is noted for his massive hit on Bills punter Brian Moorman in that contest.
Sadly, Taylor's life and career were cut short, as he was murdered in November of 2007 after burglars broke into his Miami house. He was shot in the leg during the robbery and his femoral artery was severed. He was just 24 years old.
MORE: The state of Jon Gruden's mega-deal after his resignation
Taylor was en route to becoming one of the best safeties in the NFL. He had five interceptions through nine 2007 games at the time of his death. He was a fan favorite, too, so it's easy to understand why Washington is retiring his number.
However, the team has come under fire for the timing of the announcement. The NFL is currently embroiled in a scandal stemming from 650,000 emails generated from an investigation into Washington's workplace culture under owner Dan Snyder. The emails, most of which were correspondences with decade-long general manager/team president Bruce Allen, have led to Jon Gruden's departure from the Raiders and criticism for ESPN's Adam Schefter.
Many NFL personalities and media members took to Twitter and claimed that the announcement felt like an attempt to distract from Washington's involvement in that scandal. They also noted Washington gave months of notice for the retirement of Bobby Mitchell's jersey last year while giving just a few days notice about Taylor's ceremony.
MORE: What's wrong with the Chiefs' defense, explained
Washington addressed the speculation shortly after their announcement and explained that the event had been in the works for weeks.
"We apologize to fans who would have liked more notice and will continue to share with fans ways we will be celebrating Sean Taylor's legacy over the next month," a team spokesperson said, per Matthew Paras.
Team President Jason Wright also apologized for the "short notice" given about Taylor's jersey retirement.


[ad_2]

Source link